Decks and Outdoor
Continual positive feedback from our clients is proof of a job well done. 
The party deck, Fig Tree Pocket
Scope of works: Constructed from hardwood timber, this unique deck was designed and constructed to accommodate large groups of guests in a relaxed, outdoor environment. The under deck area purposefully serves as storage for the home owners.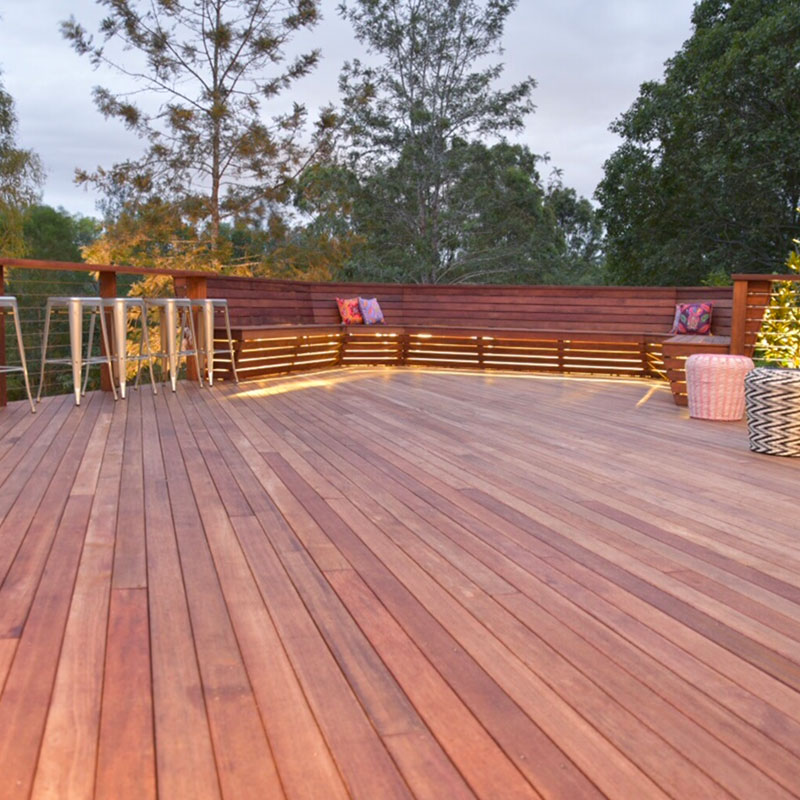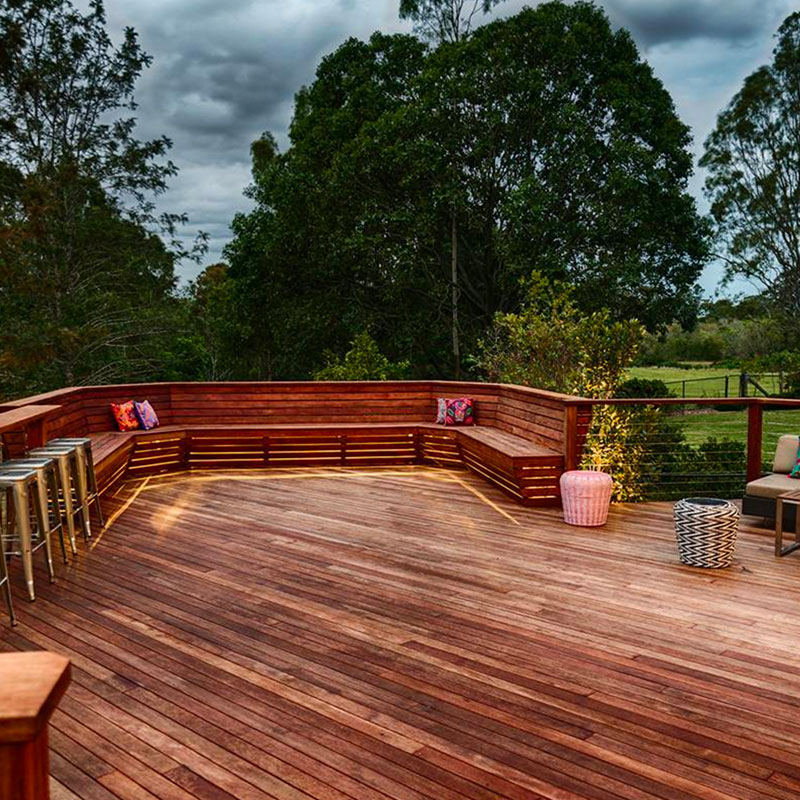 Bellata Street, The Gap
Scope of works: Increase the usable width of the existing garage 2) Demolish and reinstall new exposed aggregate driveway with an approach angle from the road into the sloping driveway to allow access for a low clearance vehicle 3) resolve storm water drainage issues resulting from the sloping orientation of the lot compromising the driveway integrity and existing retaining walls. The formwork process required careful planning to ensure correct gradients were achieved for the low clearance vehicle to access in either direction. The storm water was controlled by installing a 300mm wide drain with heavy duty grate in front of garage slab and applying a waterproof membrane to top of garage slab edge.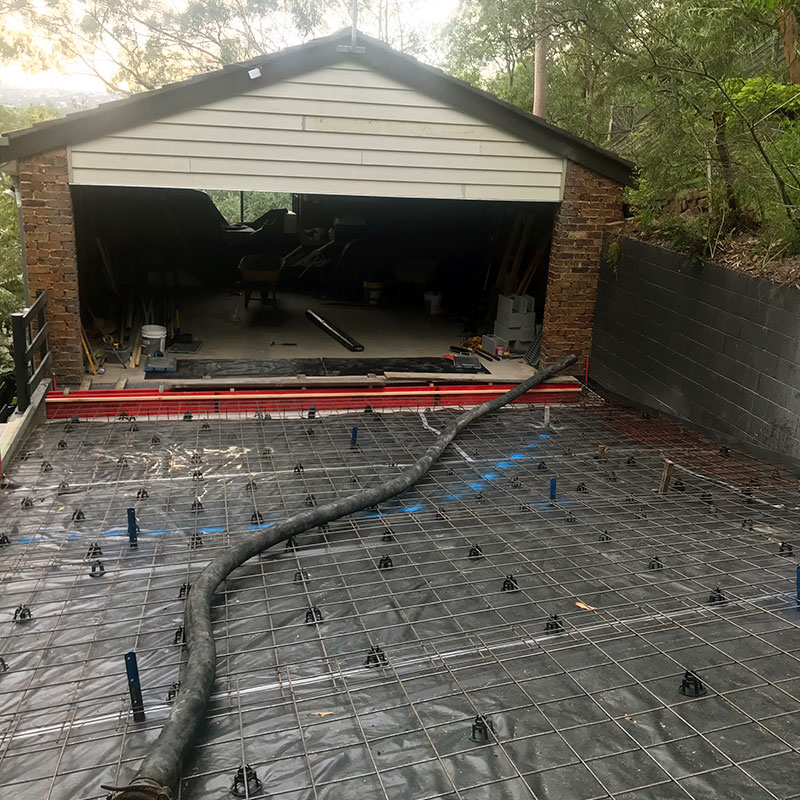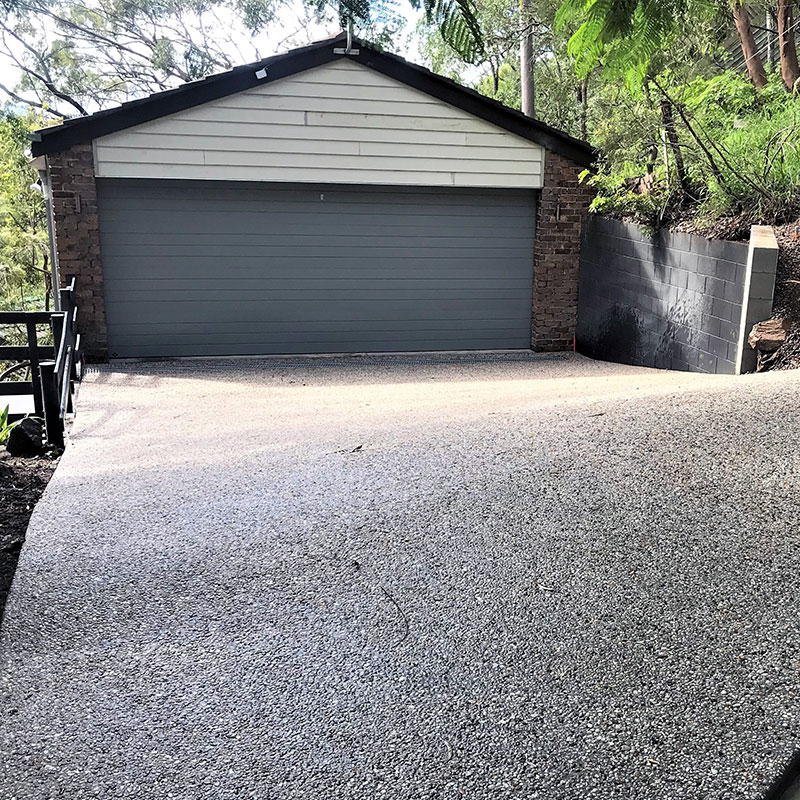 Bellata Street, The Gap
Scope of works: New construction of double car garage on suspended concrete slab. All drawings and schedules by Osterfield and Johnson.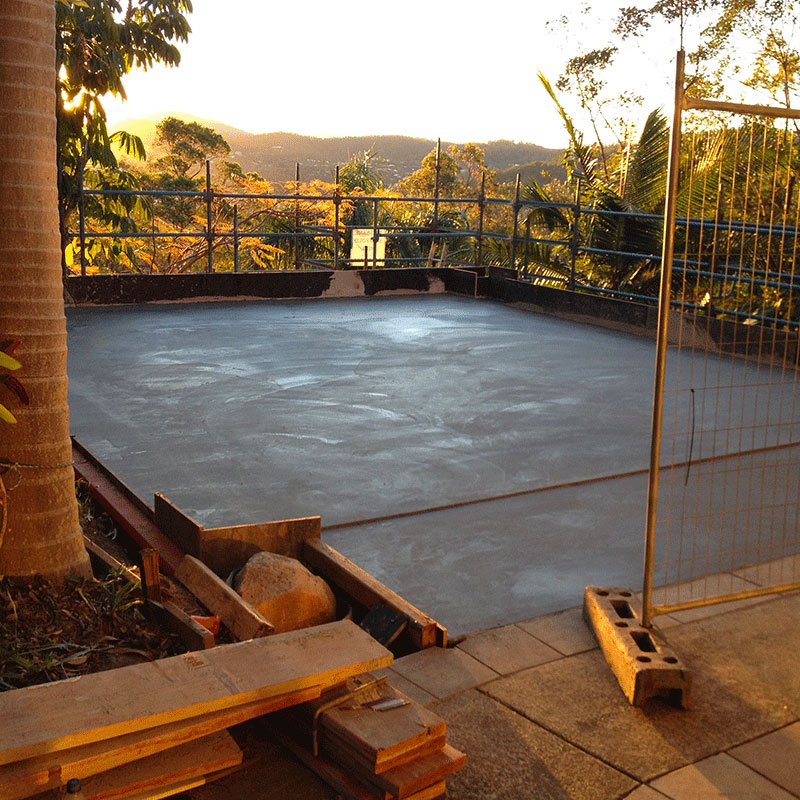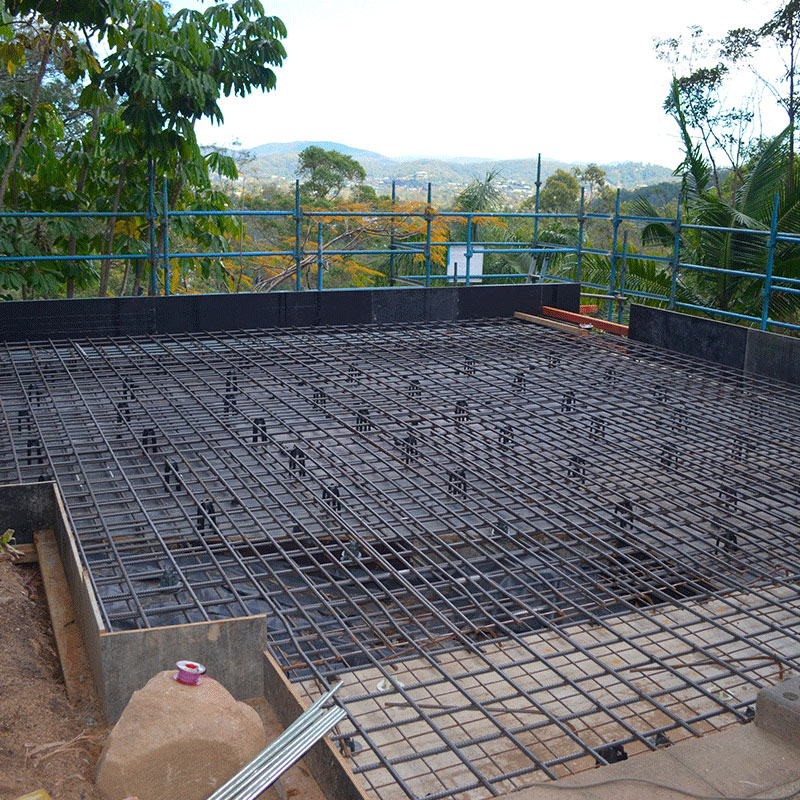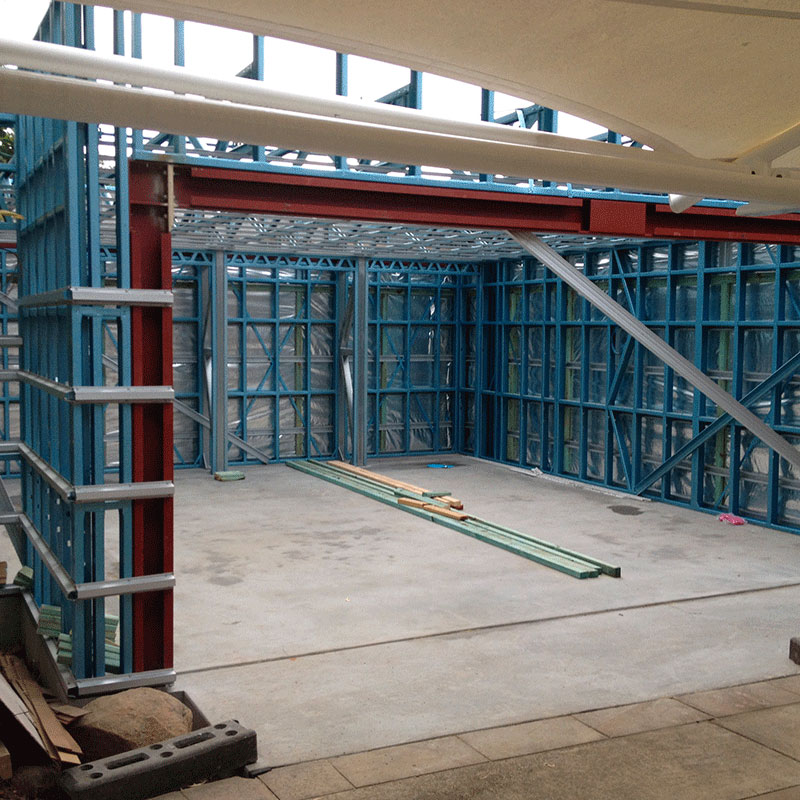 Suspended concrete slab to garage area, concrete apron an extension of the garage slab.

Water blasted footings

BAL-40  (bushfire Attack Level 4) allumimium framed windows with 6mm toughened glass and stainless steel firemesh screens

"Ground up scaffold" allowed to 3 sides of the new structure as required.

Steel frame and roof trusses.

Over 7.5m high reinforced concrete columns.

Rendered and painted walls to match existing house.
Kalinga Street Clayfield
Scope of works: Provide preliminary cost estimates and construction of a carport, driveway and path within a character zone in Clayfield. Architecturally designed, the approved plans included a carport structure from hardwood posts and overhead beams, with timber trellis around, complemented by a coloured concrete carport slab and crazy pave to new entry paths with new timber stairs and handrails. Due to the home's location in a Character Zone the appropriate approval was required prior to receiving a DA permit for the extension.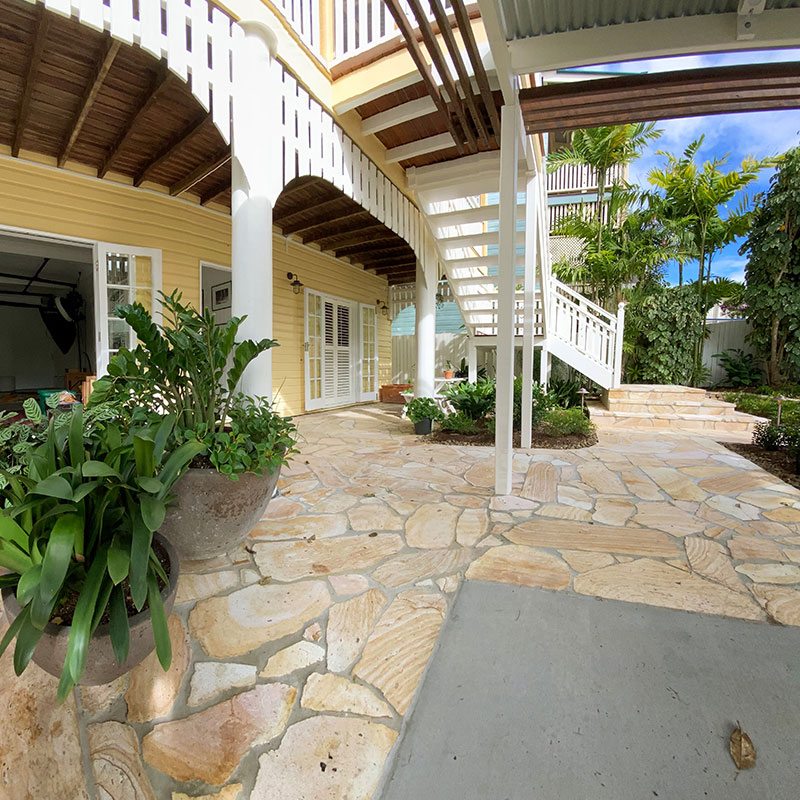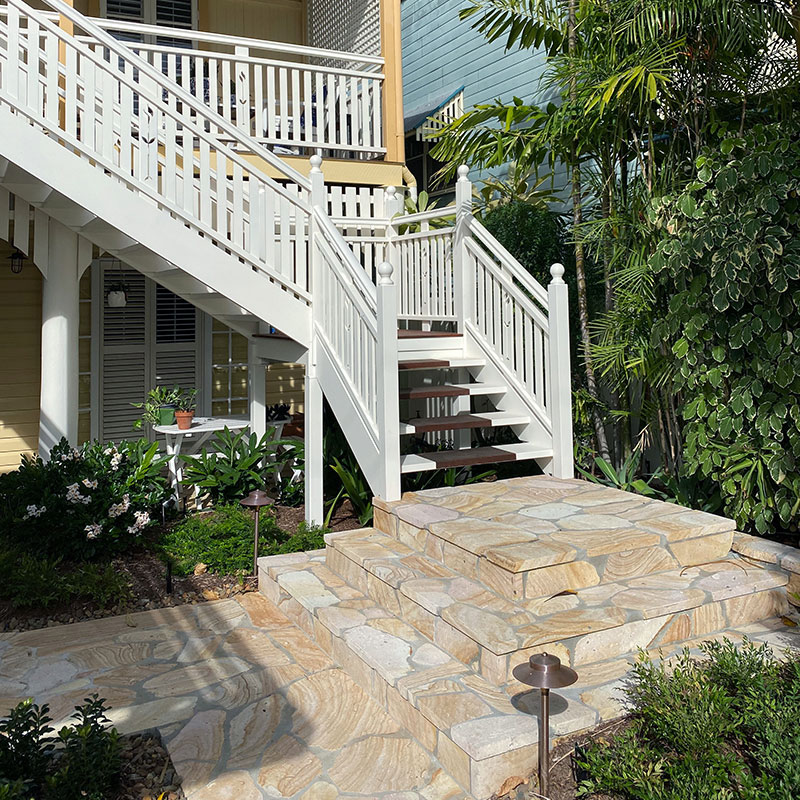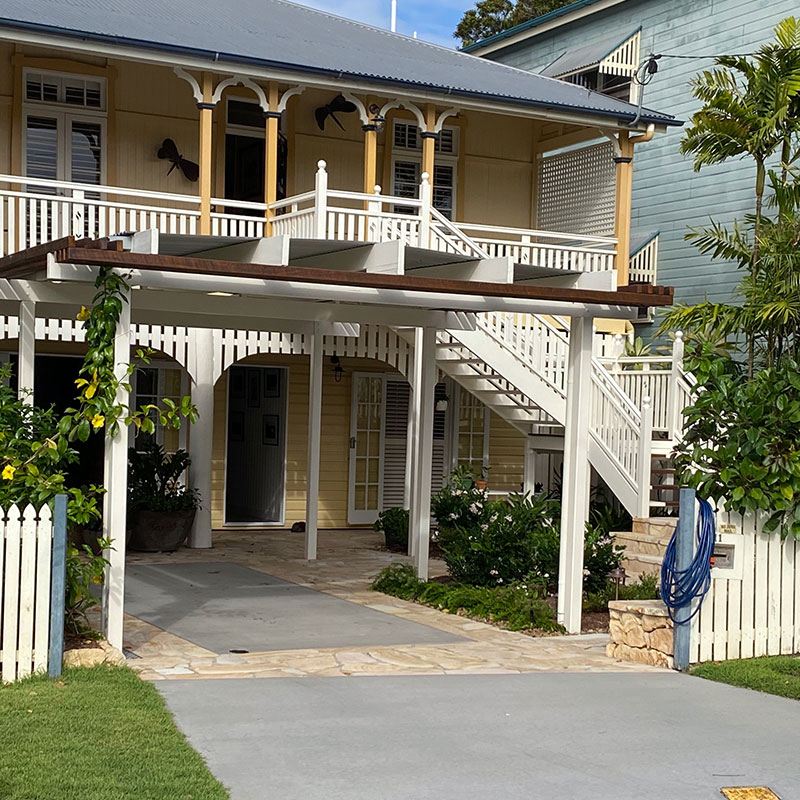 Message our team
Get in touch, ask a question or request a quotation by filling in your details below.